Danfoss ADAP-KOOL system is a market leading control solution for food retail industry. For more than 30 years it helps retailers to keep food fresh and safe, save energy and closely monitor environmental conditions anywhere, from small convenience stores to large supermarkets. When you go for your next weekly shopping, take a closer look at freezers and display units – there is a good chance you will notice a Danfoss controller.
Our new driver enables full integration of Tridium Niagara with Danfoss ADAP-KOOL controllers via their System Manager unit like AK-SM 350. The communication is TCP/IP based, so no extra cabling is required. Field controllers can be connected to the System Manager via various Danfoss protocols – proprietary Modbus, LON-RS485, LON-TP, Danbuss – and they all will be accessible to Niagara framework based devices like Honeywell Hawk, Cylon Integra, Johnson Controls FX, Distech Controls EC-BOS and all others.
All field controllers and their points can be automatically discovered along with their names, types and facets. Point grouping allows to combine up to 50 points in a single read request to get a very fast response.
Try Danfoss ADAP-KOOL driver to offer your existing retail clients fully integrated building management system for a very reasonable price and commissioning time. Or find new clients by offering this unconventional and innovative solution.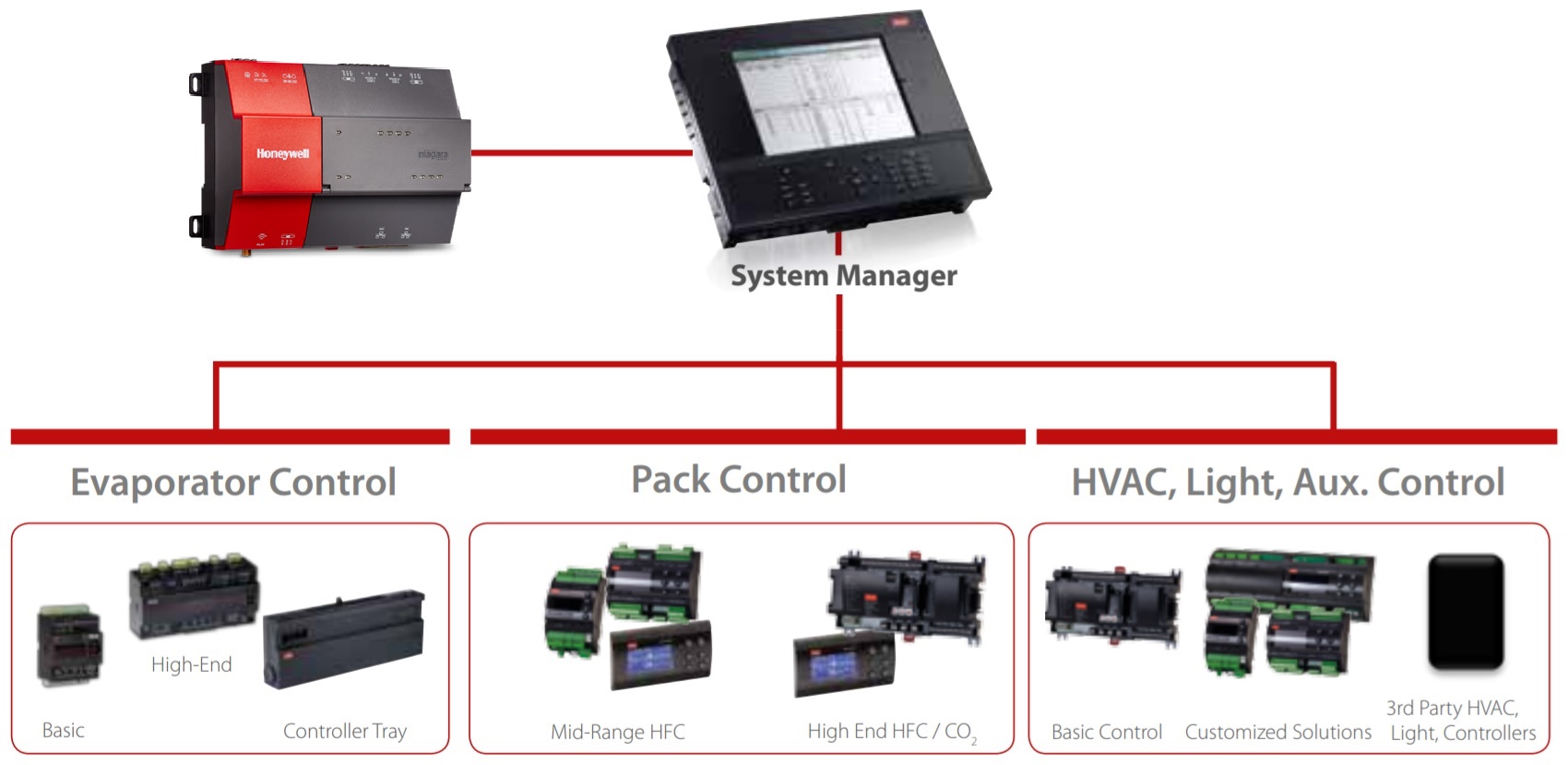 E-mail us to request a trial or discuss your project.
Additional information