Andover Controls was a prominent player in the building automation systems industry, with over 100,000 installations worldwide, before it merged with TAC and was eventually acquired by Schneider Electric. Their Infinity and Continuum (Infinity 2) lines of products offered a robust, scalable, and versatile solution for automating and controlling various building systems such as HVAC, lighting and security. The Infinity controllers communicate via Infinet protocol and were known for their real-time monitoring, data logging, and alarming capabilities, making them a popular choice among facilities managers, building owners, and contractors who sought an efficient and cost-effective control solution.
Baudrate Infinet driver enables seamless integration between Tridium Niagara framework and Andover Controls Infinity controllers. Whether you're working on a building automation and control project in the healthcare, education, or commercial sector, this driver will provide you with the communication and integration capabilities you need to achieve your goals.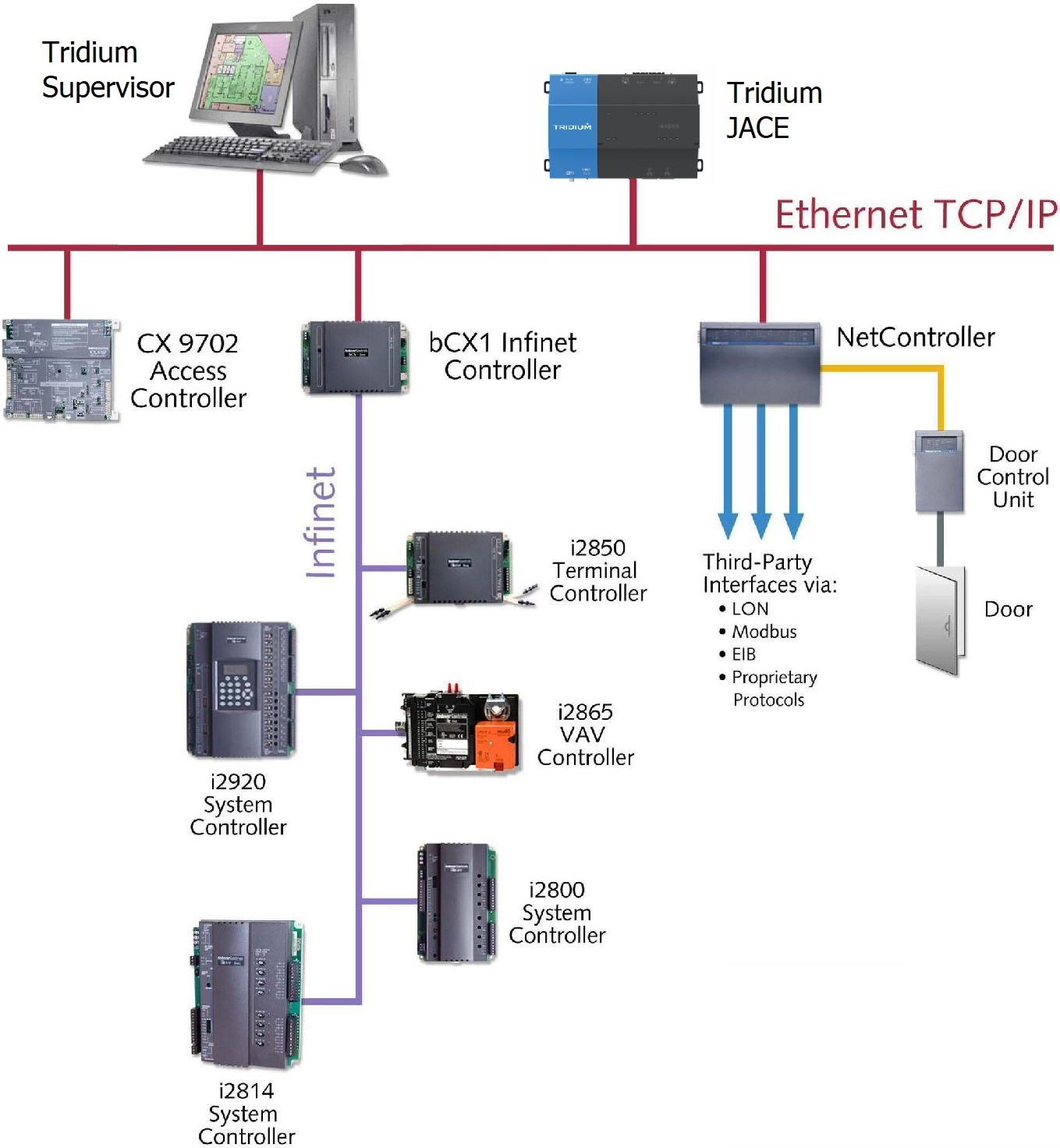 The Infinet driver supports proprietary TCP/IP communication protocol, same as Continuum Cyberstation uses for communication. With automated device and point discovery, you can quickly and easily identify all of the controllers – network controllers bCX1 and terminal controllers i2800 – and points connected to your system, with accurate identification of names, types, and facets. Not only does the Infinet driver support reading of points, but it also allows you to write to points, giving you complete control over your building management system.
Since the communication is TCP/IP based, no additional cabling is required. There's no need for reconfiguration or reprogramming of the existing system - simply connect your JACE or Supervisor via IP and get all points into Tridium Niagara. With the Infinet driver, you can achieve the level of integration and control necessary to make your building automation and control project a success.
Additional information