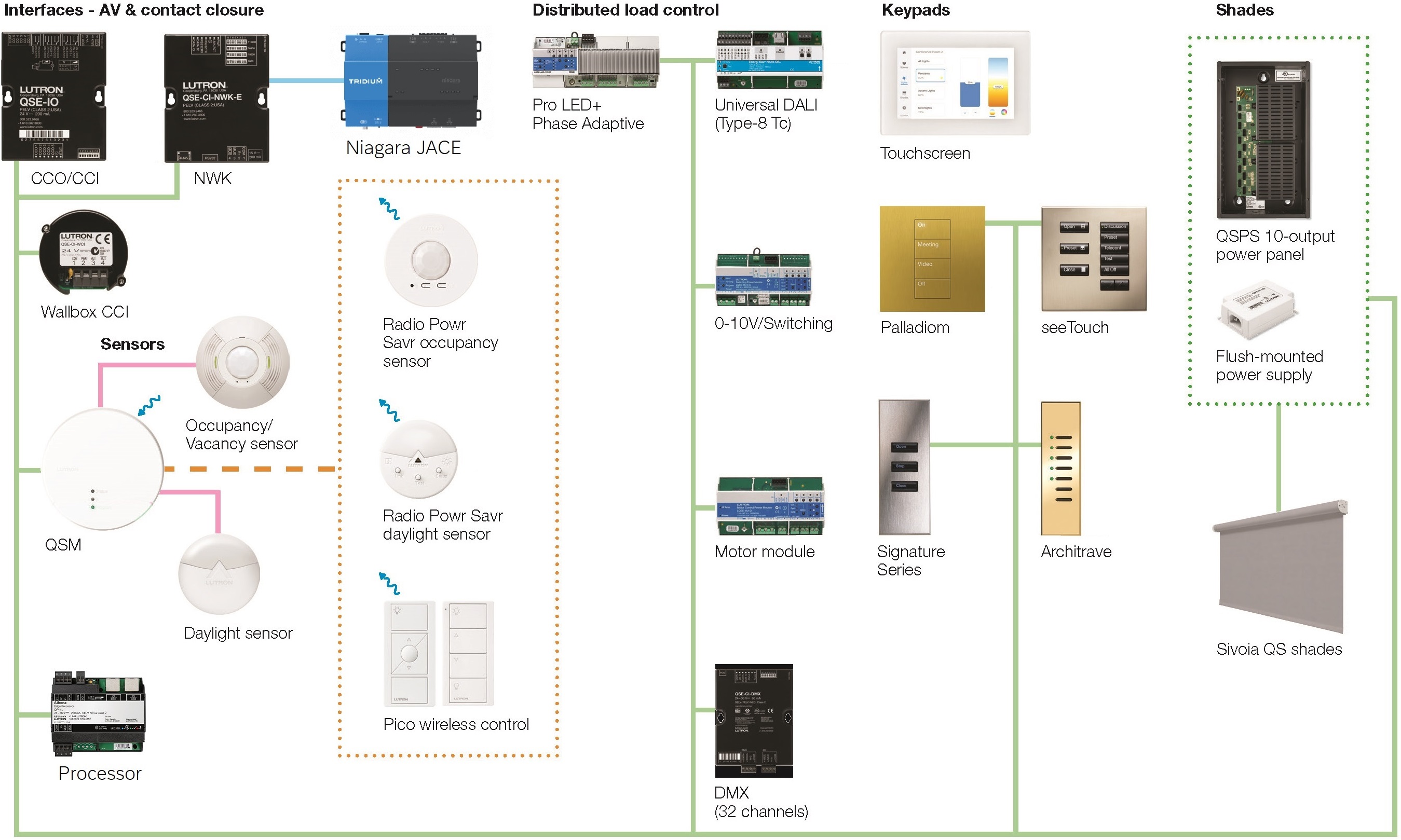 Lutron Electronics is a leading provider of lighting control systems and solutions for both residential and commercial customers. Founded in 1961 by the inventor of the original dimmer, the company has since expanded its offerings to include motorized shades, blinds and temperature controls. With a strong commitment to innovation and quality, Lutron has become a trusted name in the industry, renowned for its advanced technologies and intuitive user interfaces.
Lutron's lighting control systems allow users to effortlessly adjust the brightness, colour temperature, and ambience of their lights to create the desired atmosphere and enhance comfort. Whether it's a single room or an entire building, Lutron provides scalable solutions that can be customized to meet the specific needs of any space. Lutron's motorized shades and blinds offer convenient control over natural light, privacy, and energy efficiency. They can be seamlessly integrated with the lighting control systems, allowing users to easily manage both lighting and shading preferences.
The Lutron driver for Tridium Niagara communicates with Lutron system via TCP/IP via Lutron Integration Protocol. It is an event-driven protocol: as soon as anything happens in the system (button press, light switching, shade opening, area occupation) it sends a report message to a third-party system, i.e. Niagara.
Niagara driver maps every Lutron device to one or many Niagara points. The points have actions, which can be used to invoke various Lutron functions, and topics, which Niagara fires when it receives a certain report message from Lutron system. These three sets of entities – point value, actions and topics – allow making a very powerful logic in Niagara. For example in addition to a simple monitoring of lights and shades, one can:
Activate lighting scenes based on schedules, the astronomical clock and online weather service.
Start HVAC equipment when lights are on.
Connect multiple Lutron systems – especially budget ones like RA2 Select and Caséta. That allows building bigger systems more cost-effectively.
Control third-party lights and shades using Lutron keypads. For example, DALI or KNX lights can be switched or dimmed with stylish Lutron keypads.
Integrate lights with security systems.
Send MQTT messages to the cloud every time Lutron event is received.
E-mail us to discuss your project.